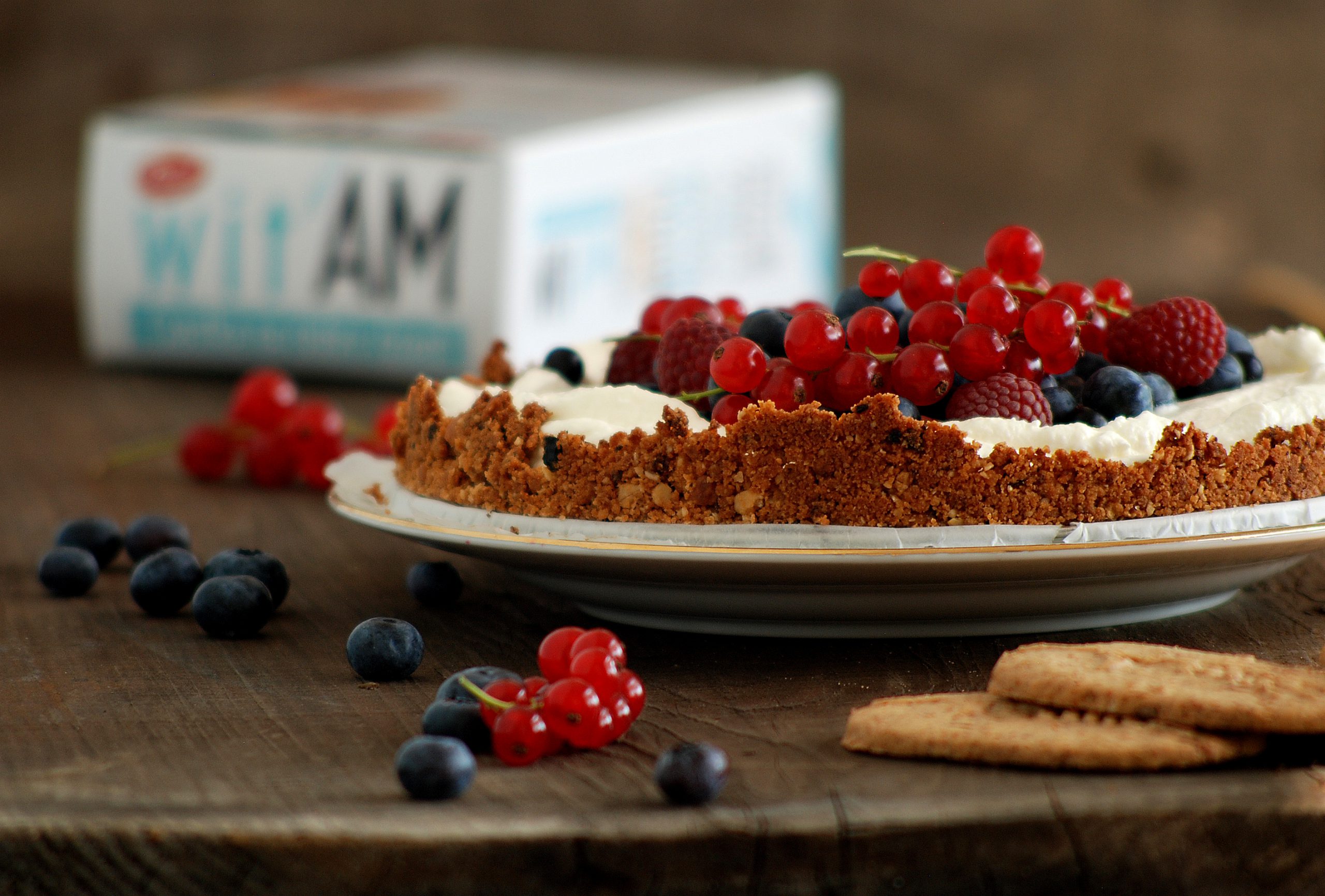 Forest fruit tart on a wit'am biscuit base
Ingredients:
300 g very finely crushed dr Gerard wit'AM Biscuits Muesli Milk Chocolate
75 g melted butter + some to grease the tin
250 ml whipping cream
200 g Mascarpone cheese
3 heaped tablespoons forest fruit (raspberries, strawberries, blueberries)
mint leaves for decoration
Directions:
Grease the tart pan with butter. Melt the rest of butter, mix in crushed biscuits and mix well. Press it well into the tart pan. Bake for 10 minutes in 180 deg. C and then leave to cool down.
Beat cream until nearly whipped, add sugar, Mascarpone cheese and mix well.
Pour the finished filling onto the cooled down base, arrange fruit and decorate with mint leaves.