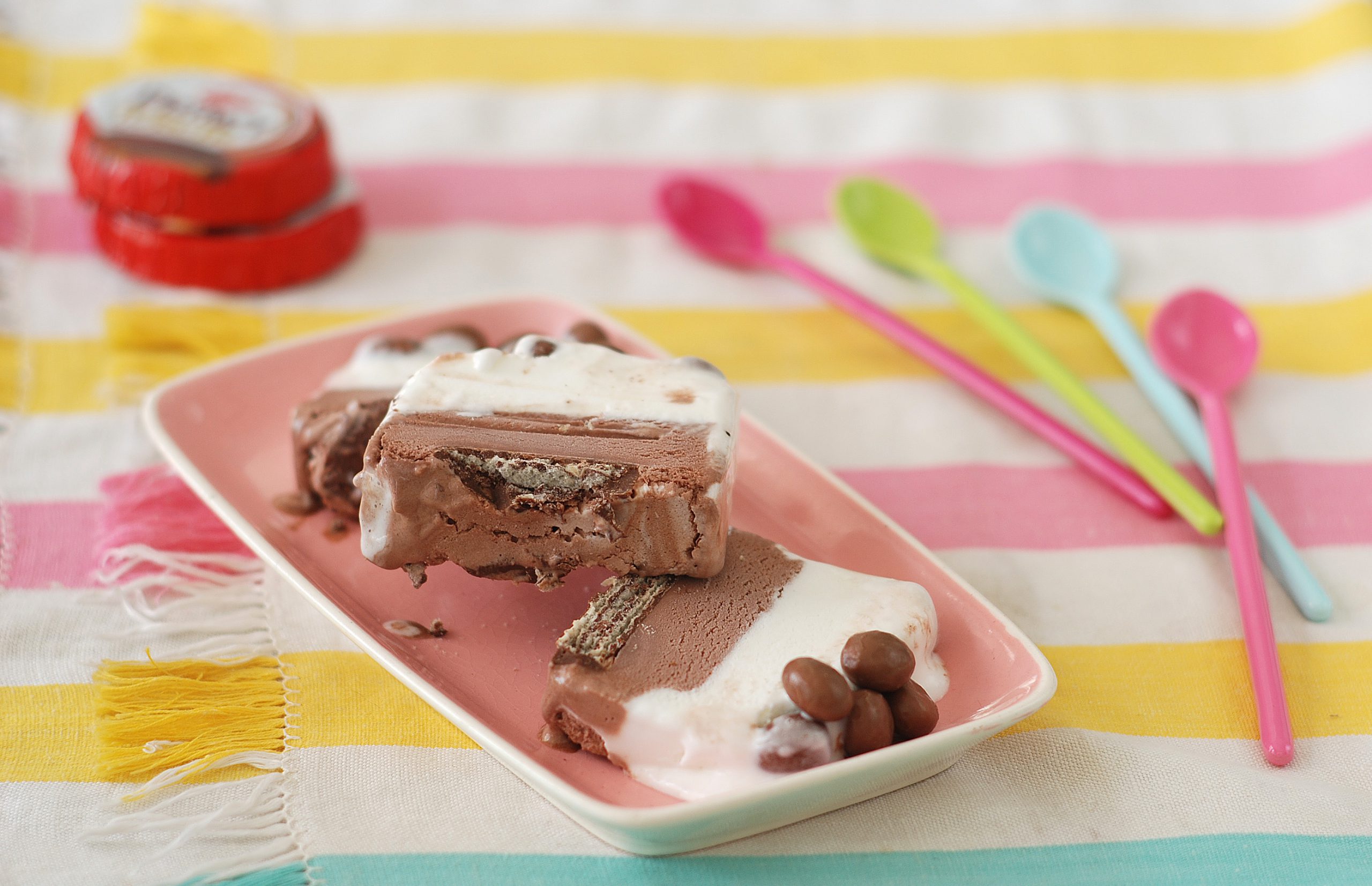 Chocolate and cream semifreddo with masterpiece and multikeks drops
Ingredients:
dr Gerard MasterPiece
dr Gerard white chocolate Maltikeks drops
sweet cream ice-cream in a rectangular container
chocolate ice-cream in a rectangular container
Directions:
Line a loaf tin with baking paper so that its edges protrude above the rim and cover the bottom with dr Gerard Milk Chocolate Maltikeks Drops.
Coat the drops with a layer of sweet cream ice-cream and chocolate ice-cream – the ice-cream must be soft, but not melted, so you can cut it with a knife (you need to act fast, as you should not repeatedly defrost and refreeze ice-cream). At the end fit in a MasterPiece (or a few of them) on top, so as to create an even surface. Put into the freezer for 2-3 hours. Remove the dessert from the tin, slice and serve decorated with some drops and fruit.