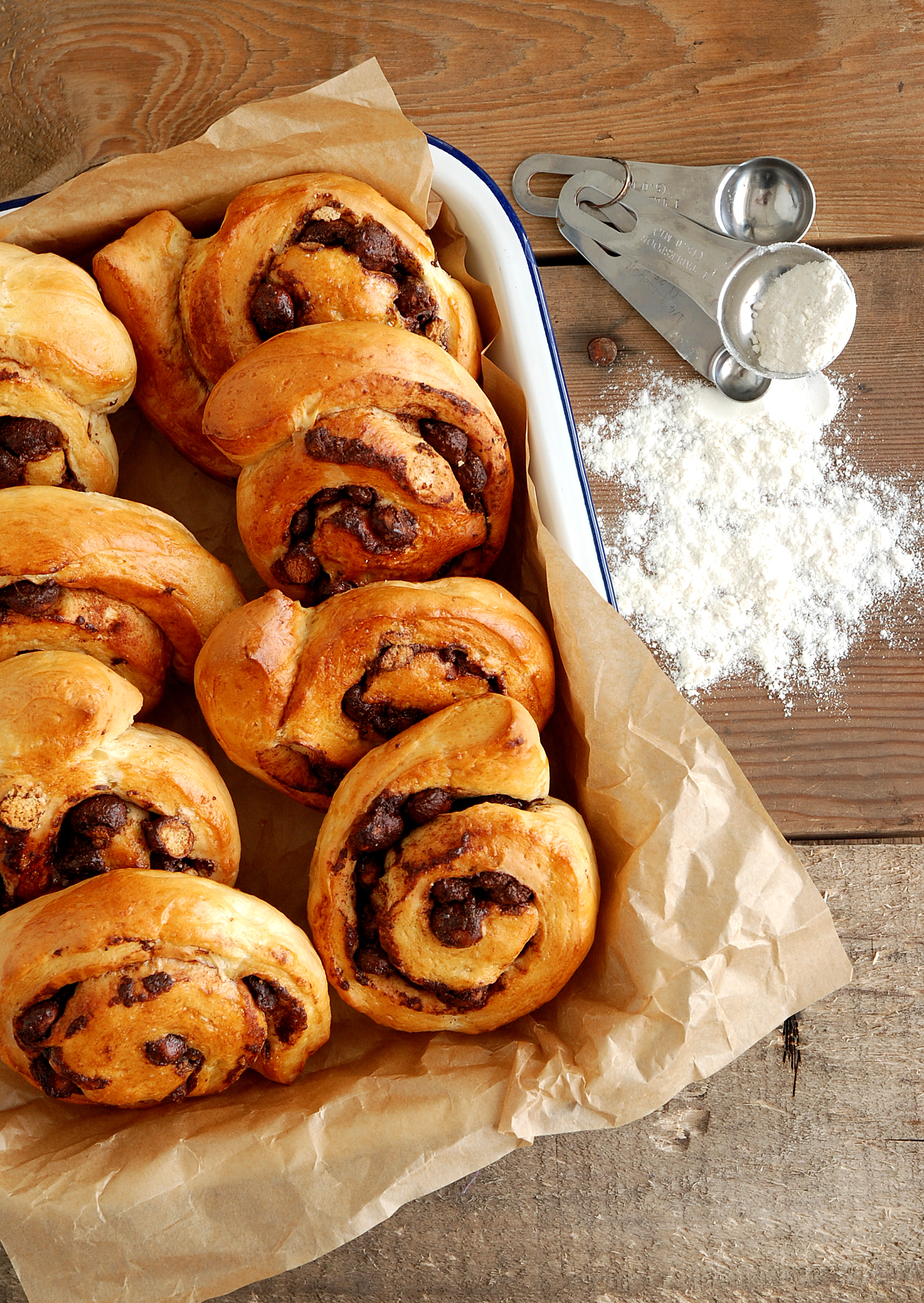 Yeast swirls with multikeks drops
Ingredients:
150 g dr Gerard Chocolate Maltikeks Drops
25 g fresh yeast
120 g butter
glass of milk
550 g wheat flour
1/4 glass sugar + 3 additional tablespoons sugar
2 egg yolks + 1 additional one
teaspoon vanilla essence (optionally)
teaspoon cinnamon
Directions:
In a glass mix the yeast with a tablespoon milk and a teaspoon sugar, set aside to rise for 15 minutes. In the meantime in a sauce pan melt butter, remove from heat and mix in a glass milk. When the yeast in the glass start to thicken, foam and rise you can start on the dough. Into a large bowl sieve the flour, add yeast, sugar, 2 yolks, melted butter with milk and vanilla essence. Knead the dough vigorously until it forms a compact, smooth ball that does not stick to your hands or the bowl. Cover the bowl with the dough inside with cling film and set aside in a warm place to rise for ca. 1 hour (the dough should double in size).
Turn dough out to a floured pastry board and roll out until ca. 5 cm thick into a rectangular shape. Sprinkle the whole dough with 3 tablespoons of sugar and cinnamon and drops, then roll into a roulade along the long side.
Cut the ready roulade into 3-4 cm slices and place on a baking sheet lined with paper, well spaced apart lest the pieces stick when the dough rises. Leave for ca. 30 minutes to let the dough rise more. In the meantime heat the oven to 180 deg. C, mix the extra yolk with a tablespoon of milk and brush over all the pieces with a brush just before putting in the oven. Bake for ca. 30-35 minutes until golden brown.