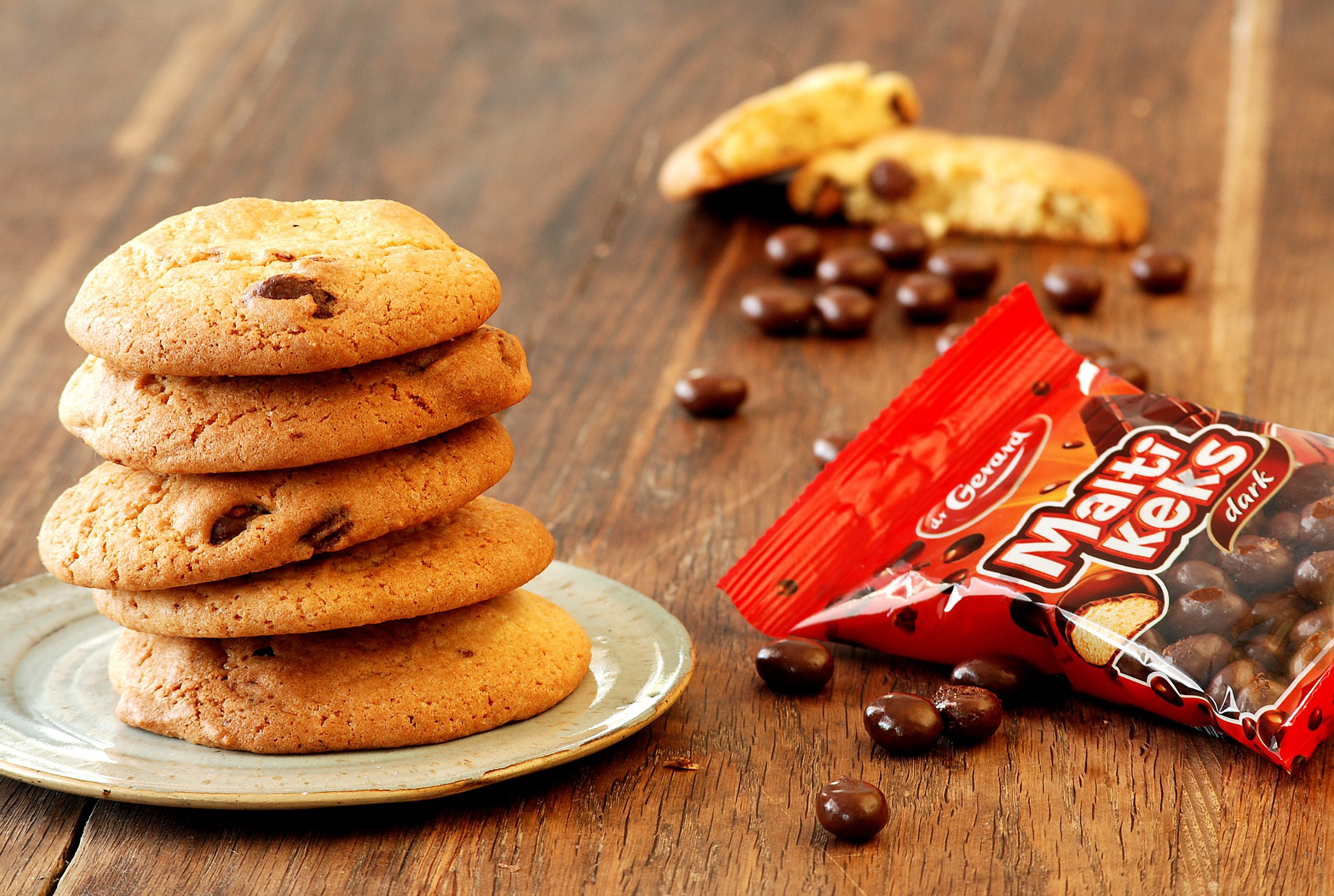 Shortbread with maltikeks drops
Ingredients:
300 g dr Gerard Chocolate Maltikeks Drops
175 g melted butter
250 g wheat flour
1/2 teaspoon baking soda
1/2 teaspoon salt
200 g fine brown sugar
100 g fine sugar
2 teaspoons vanilla extract
1 egg
1 egg yolk
Directions:
Heat the oven to 175 deg. C. Mix flour, soda and salt in a bowl. In a separate dish using an electric mixer blend butter and both kinds of sugar until smooth (3-4 minutes), then add extract, egg and egg yolk, and whisk until the mixture is light and creamy. Gradually add the dry ingredients.
When everything is mixed well fold in dr Gerard Dark MaltiKeks Drops mixing lightly with a spatula or wooden spoon. Using an ice cream scoop place the dough onto baking paper leaving plenty of room between the portions.