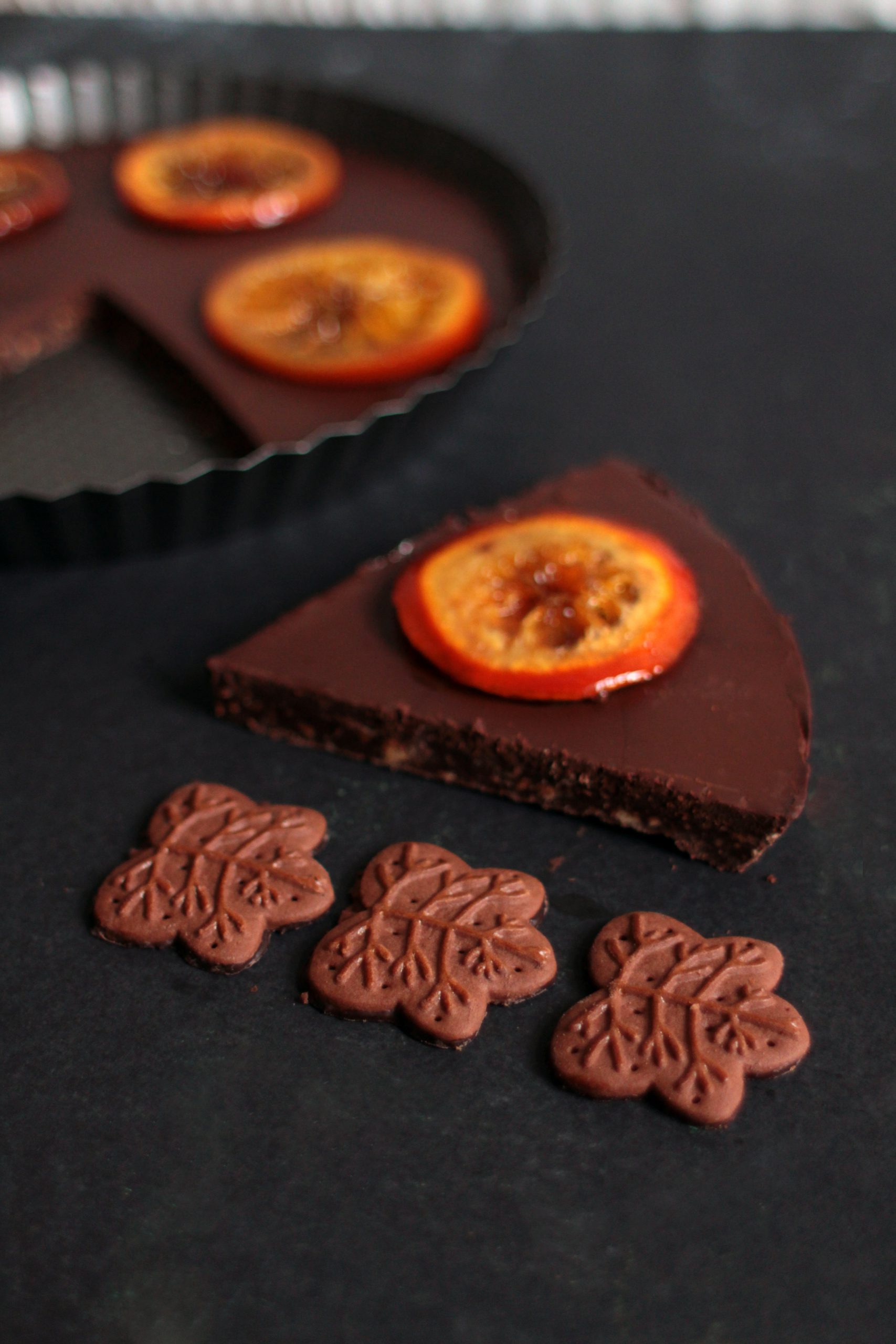 Rich chocolate tart with orange
Ingredients:
Pastry:
300 g dr Gerard Cocoa Leaves cookies
50 g butter
1/2 bitter chocolate
Filling:
150 g bitter chocolate
40 g butter
3/4 cups heavy cream (36%)
jigger of rum
orange zest (finely grated)
Candied oranges:
1 large orange (scalded and washed)
1/2 cup sugar
1/2 cup water
Directions:
Pastry:
Crumble the cookies. Melt the butter and chocolate in a water bath, then combine with the cookie bits and mix well. Place the mix in a previously buttered tart tin, firmly pressing it in, then refrigerate.
Filling:
Warm up all the filling ingredients in a water bath, mix well, allow to cool for a moment, then pour into the pastry shell and wait until it fully cools down; refrigerate.
Candied oranges:
Heat the water and sugar in a deep pan (or pot), slice the orange and add the slices to the mix. Boil approx. 40 min (watch it continuously to make sure it does not scorch).