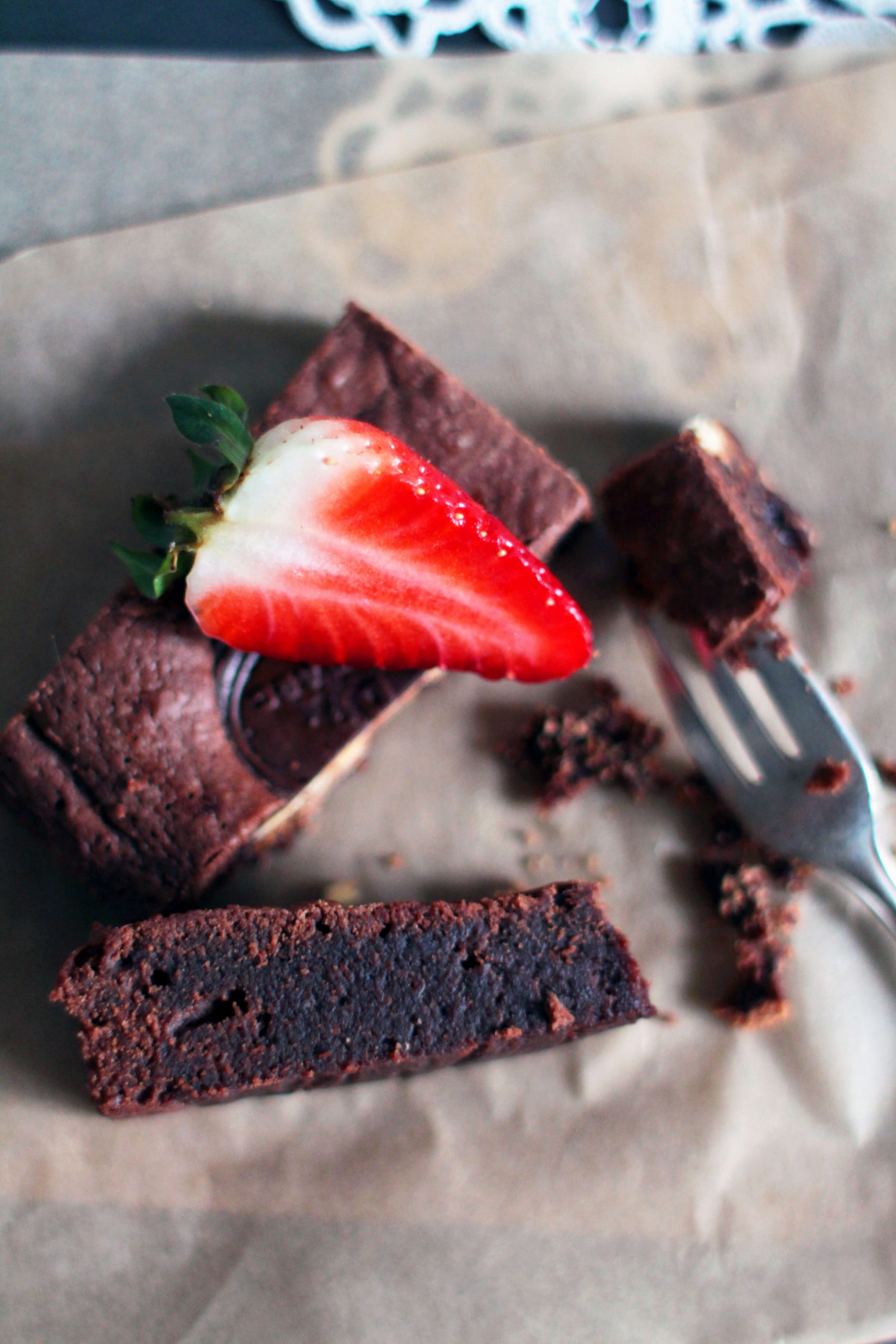 Ingredients:
1 package dr Gerard Passion biscuits
200 g dark chocolate
250 g sugar
4 eggs
200 g butter
140 g flour
pinch of salt
Directions:
Melt the butter together with the chocolate and allow to cool.
Blend the eggs with the sugar, add flour with salt mixed in, combine all the ingredients, then pour into a brownie pan lined with baking paper. After the batter has been poured into the pan, sink Passion biscuits into it so that they are entirely submerged. Bake 20 minutes at a temp. of 180 degrees.