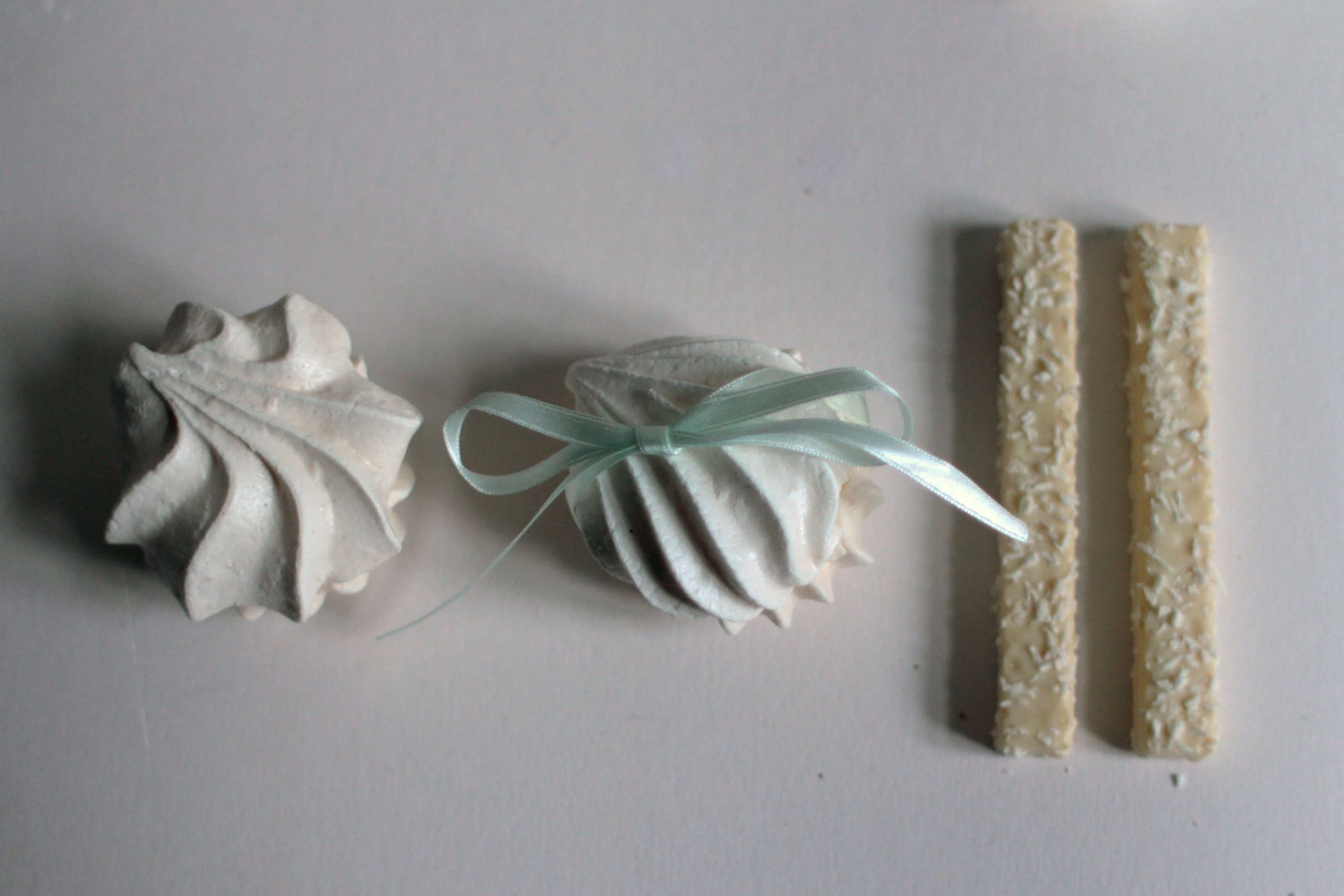 Meringue pastries with chocolate filling and masterwafer coating
Ingredients:
Meringue pastries:
5 egg whites
250 g sugar
pinch of salt
vanilla sugar
Chocolate Filling:
100 g dr Gerard Masterwafers
100 g bitter chocolate
300 ml heavy cream
100 g milk chocolate
Directions:
Meringue pastries:
Chill the egg whites after adding a pinch of salt, then mix at high speed. When the resulting mousse doubles in volume and becomes firm, add successive portions of sugar while continuing mixing. The mix should acquire a somewhat glassy appearance. At the end of mixing, add the vanilla sugar or some other flavouring.
Dry the meringue pastries in an oven preheated to 90-100 degrees for 40-50 minutes (depending on their thickness).
Chocolate Filling:
Put the chocolate and heavy cream in a water bath while continuously mixing. Then chill the mix and beat it like whipped cream (attention! The filling could curdle if it is whipped too long). At the end, add crumbled Masterwafers.
Pour the filling into a confectionery sleeve with a wide nozzle, then squeeze it onto the pastries.
The filling may be prepared according to the recipe above also using white chocolate or coconut Masterwafers.