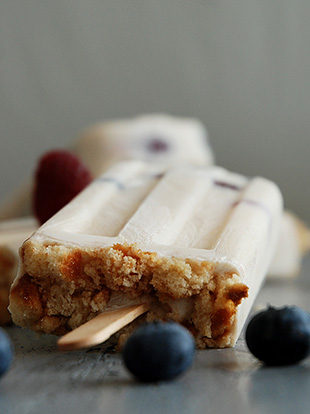 Magic sandwich yogurt pops with fruit and crumble topping
Ingredients:
dr Gerard Magic
Thick yogurt 500 g
Honey 90 g
Fruit, e.g. strawberries, blueberries, bananas 100 g
Directions:
Mix yogurt with honey. Chop fruit into small pieces and finely crush the cookies.
Pour the yogurt pop mixture into moulds, half full, and top with fruit. Sprinkle the top with crushed cookies, insert stick and put in a freezer.
TIP: if you have no popsicle moulds use small yogurt containers.