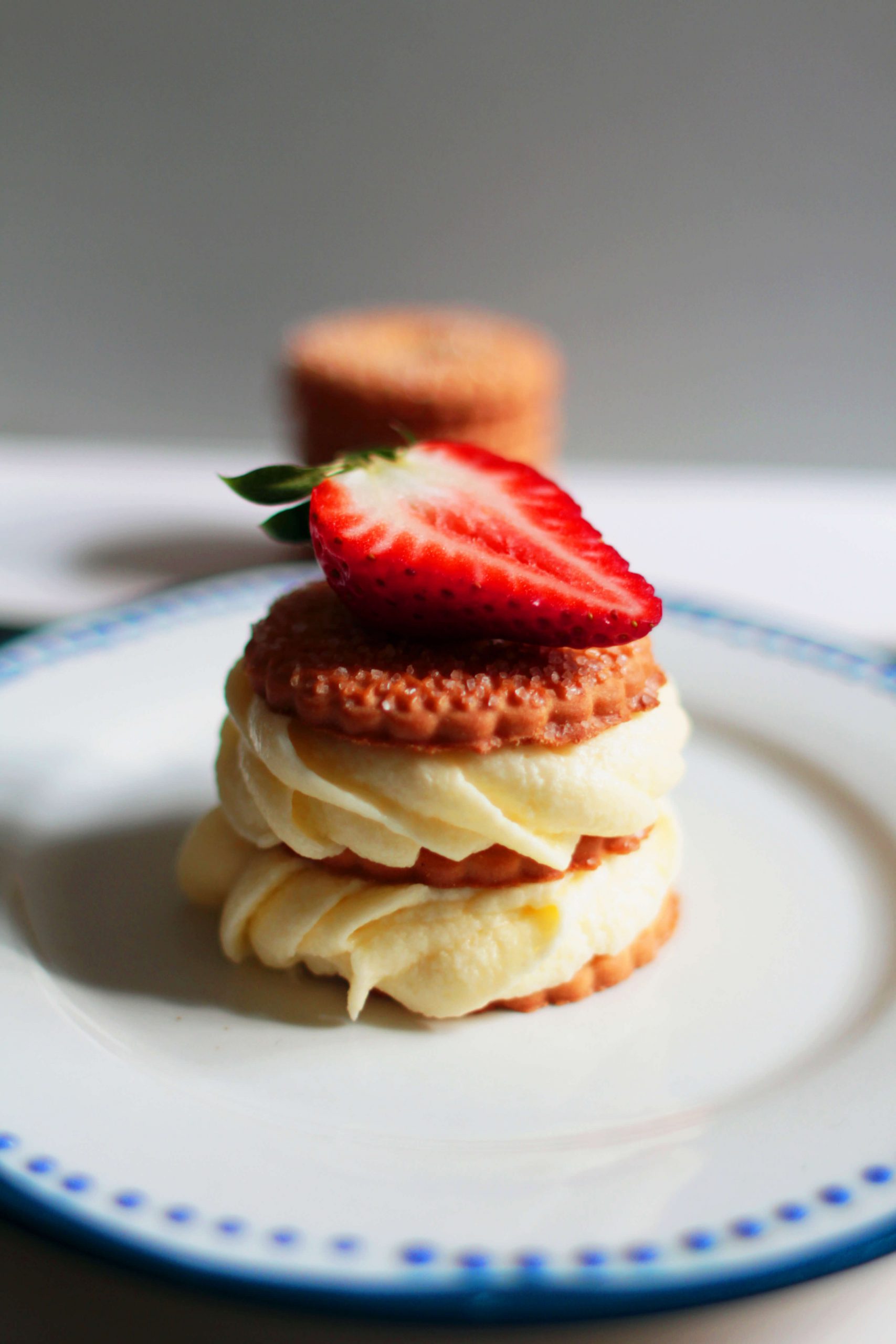 Ingredients:
Package of dr Gerard sugar-coated tea biscuits.
Cream:
cream pudding
1 cup sugar
250 g butter
Directions:
Cook the pudding according to the instructions on the packet with a cup of sugar, then allow to cool.
Beat the butter with a mixer until fluffy. After it has cooled, add the pudding a tablespoon at a time while continuously mixing.
Pour the mix into a confectionary sleeve, onto successive layers of tea biscuits. At the end, decorate with strawberries or other fresh fruit.