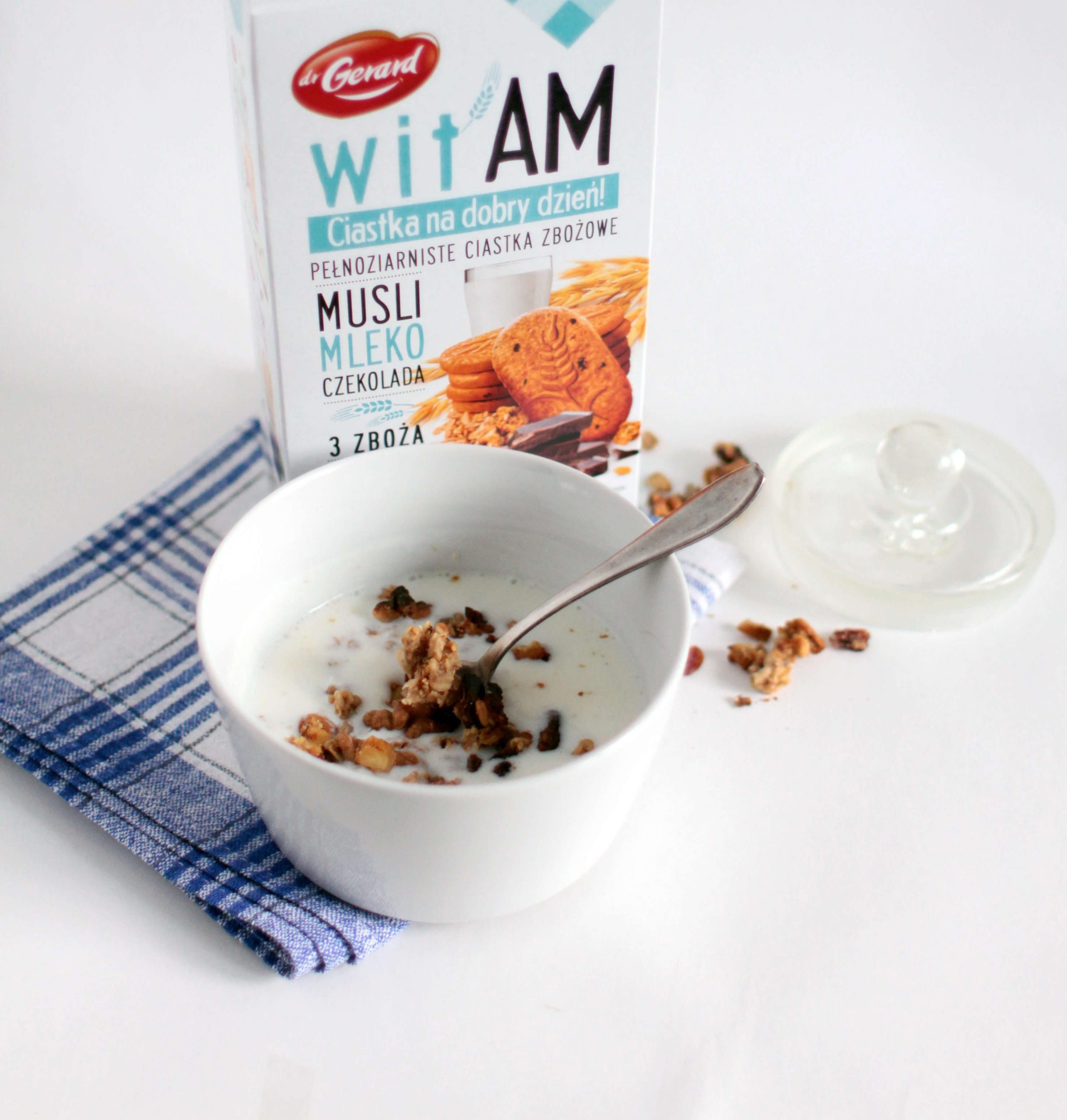 Homemade roast granola with wit'Am
Ingredients:
1 cup instant oatmeal
1 handful each: walnuts, hazelnuts, raisins, cranberries, sunflower seeds and any other such ingredients
2 teaspoons honey dissolved in 1/2 cup warm water
several drops lemon juice
2 small packages dr Gerard wit'Am cookies (muesli milk chocolate)
Directions:
Crumble the wit'Am cookies into large pieces. Line a mould with baking paper, then mix all the ingredients in it thoroughly. Bake at a temp. of 170 degrees for 40 minutes, mixing the contents from time to time, until golden brown. (The granola will be soft after baking – wait until it cools down.)
Serve the granola with yogurt, milk or buttermilk; you may also add fresh fruit pieces.