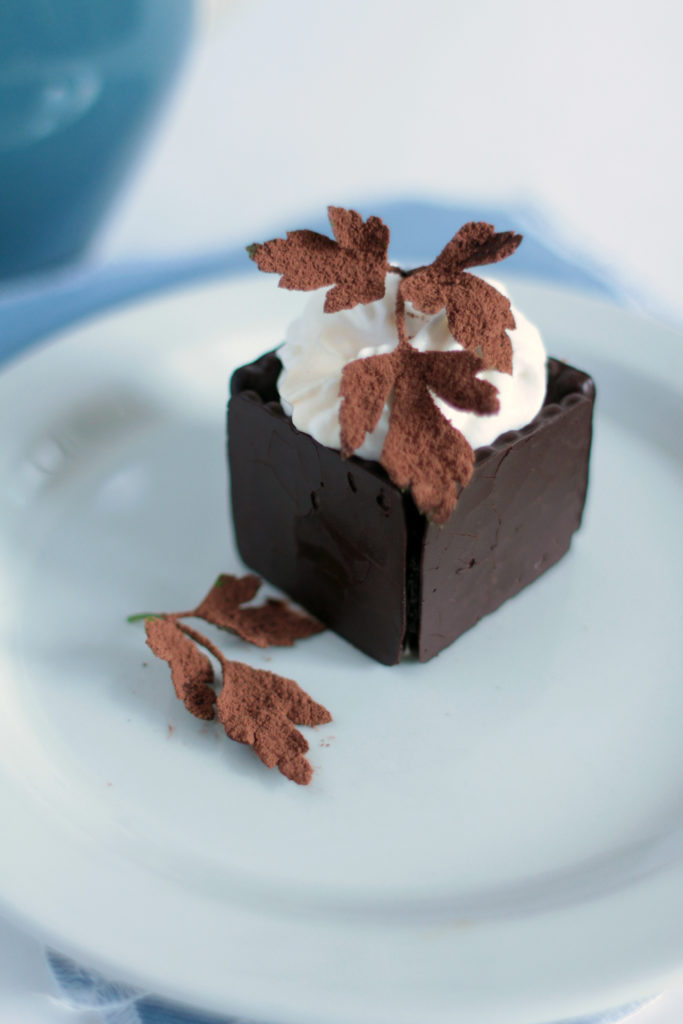 Ingredients:
dr Gerard gooseberry cookies
200 ml heavy cream
powder sugar
sour homemade jam or fresh fruit
Directions:
Slightly melt the edges of the cookies with a gas burner so that they stick together better (manually or over a cooker), then assemble small boxes out of them. Allow to cool (refrigerate if you wish). Prepare the filling by beating the cream into a firm mousse, then add powder sugar toward the end. Fill the boxes with the filling layered with jam. Decorate with chocolate flakes, chocolate shavings or seasonal fruit.