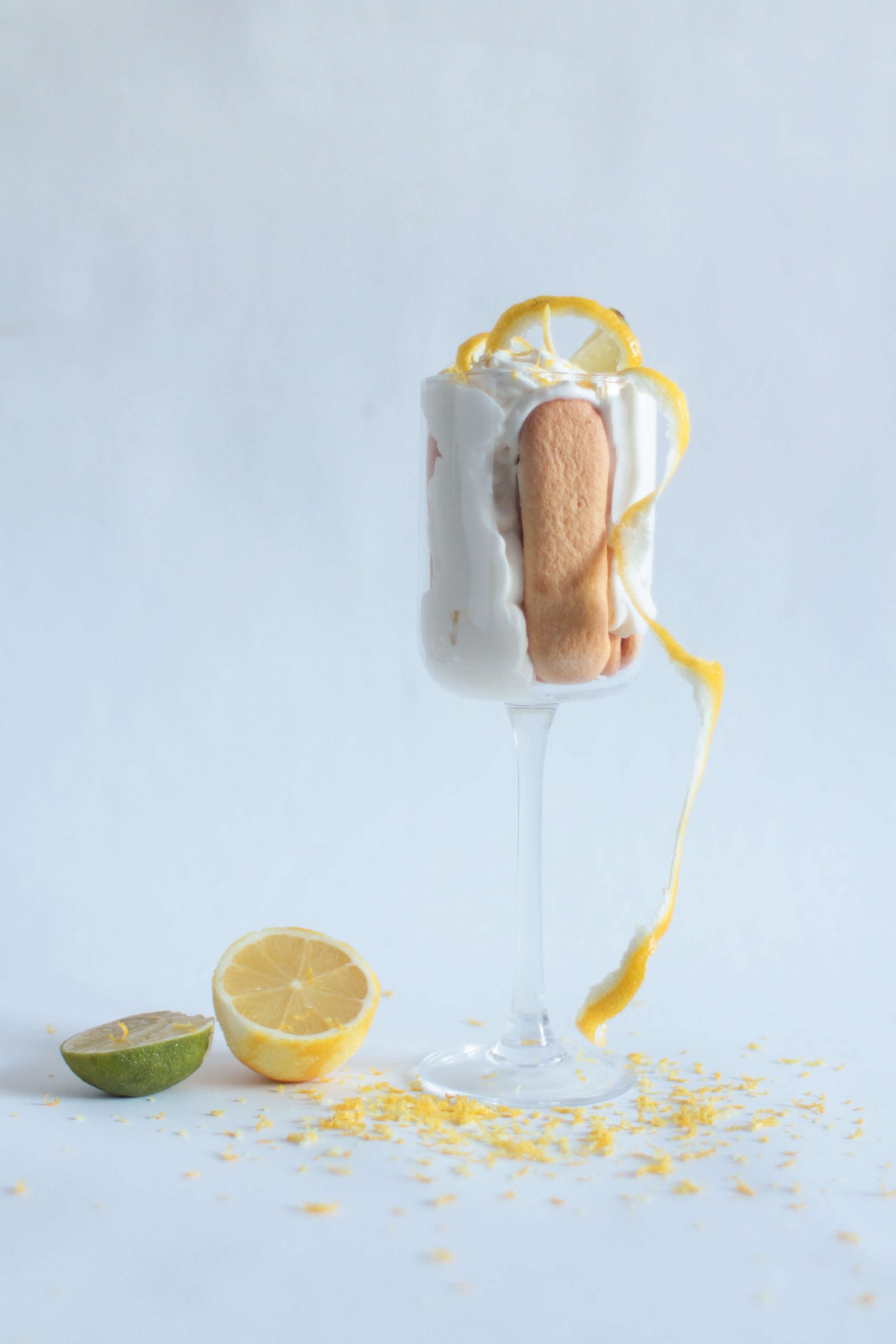 Dessert made from sponge cookies – light and fresh apricot-cream sticks
Ingredients:
Custard
250 g mascarpone
juice from half a lemon
several drops of lime juice
250 ml heavy cream (36%)
2 teaspoons honey
Punch
1 cup water
juice from half a lemon
optional: several drops of rum, amaretto or brandy
Additionally:
dr Gerard apricot sponge cookies
lemon and lime zest
Directions:
Beat the heavy cream, then add successive small amounts of mascarpone while mixing the whole time. At the end, add honey and lemon juice.
Combine all the ingredients for the punch, soak the sponge cookies in it and arrange them in the ice-cream cups. Use a confectionery sleeve to fill up the cups with the citrus custard. Decorate with lemon zest or fresh fruit.