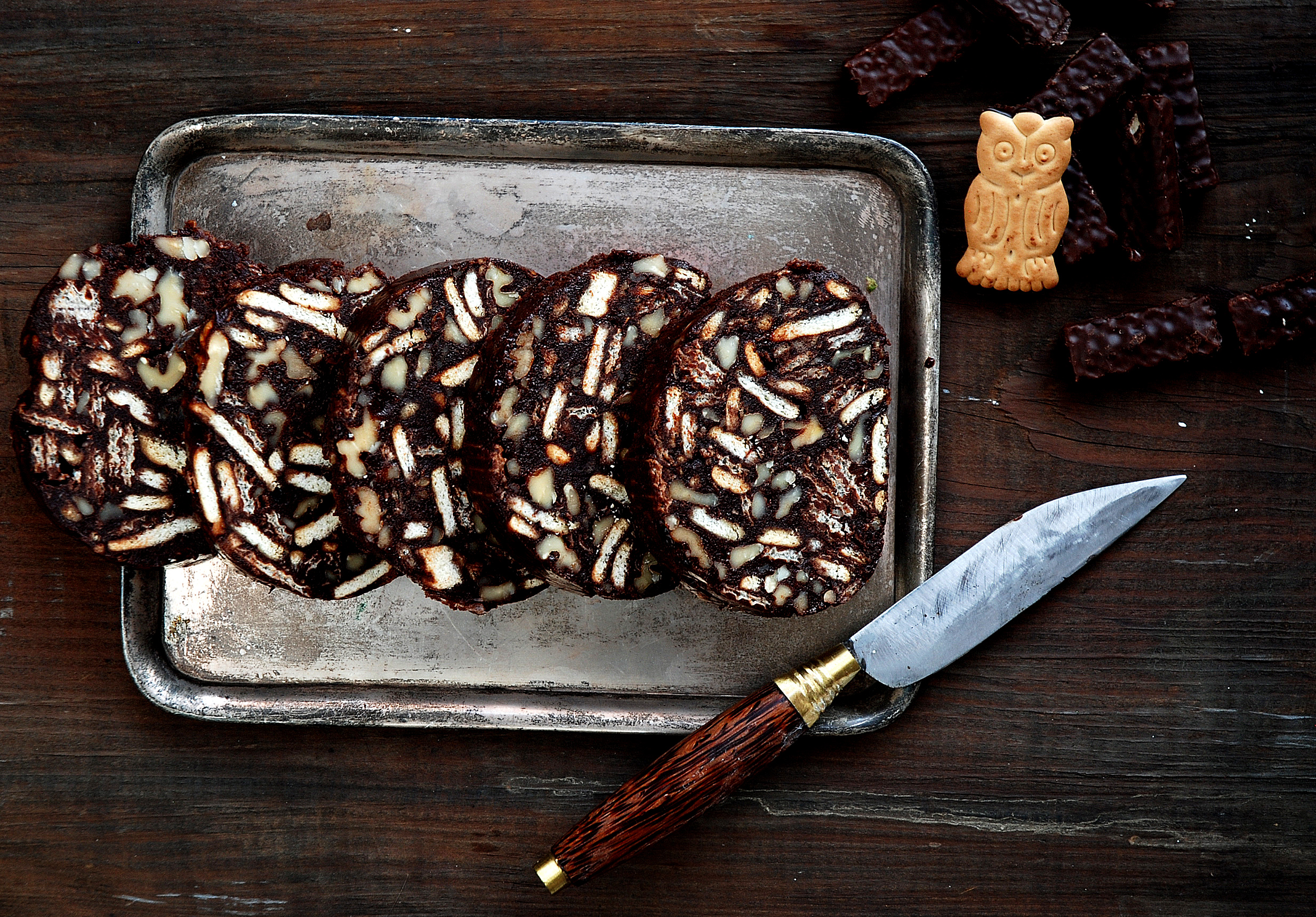 Chocolate loaf with masterwafer and animals
Ingredients:
200 g dr Gerard MasterWafers Calssic Biscuits
200 g dr Gerard Animal Biscuits
200 g favourite nuts
10 ml milk 3.2% fat
200 g butter
3 tablespoons cocoa
100 g sugar
Directions:
Bring the milk to the boil and mix in cocoa, then melt butter in a sauce pan, add cocoa and milk, sugar and mix until dissolved. Now add crushed MasterWafers wafers and Animal biscuits and nuts. Mix the pastry well – it must be thick. Transfer onto a food wrap and arrange into a loaf. Set aside to cool down.