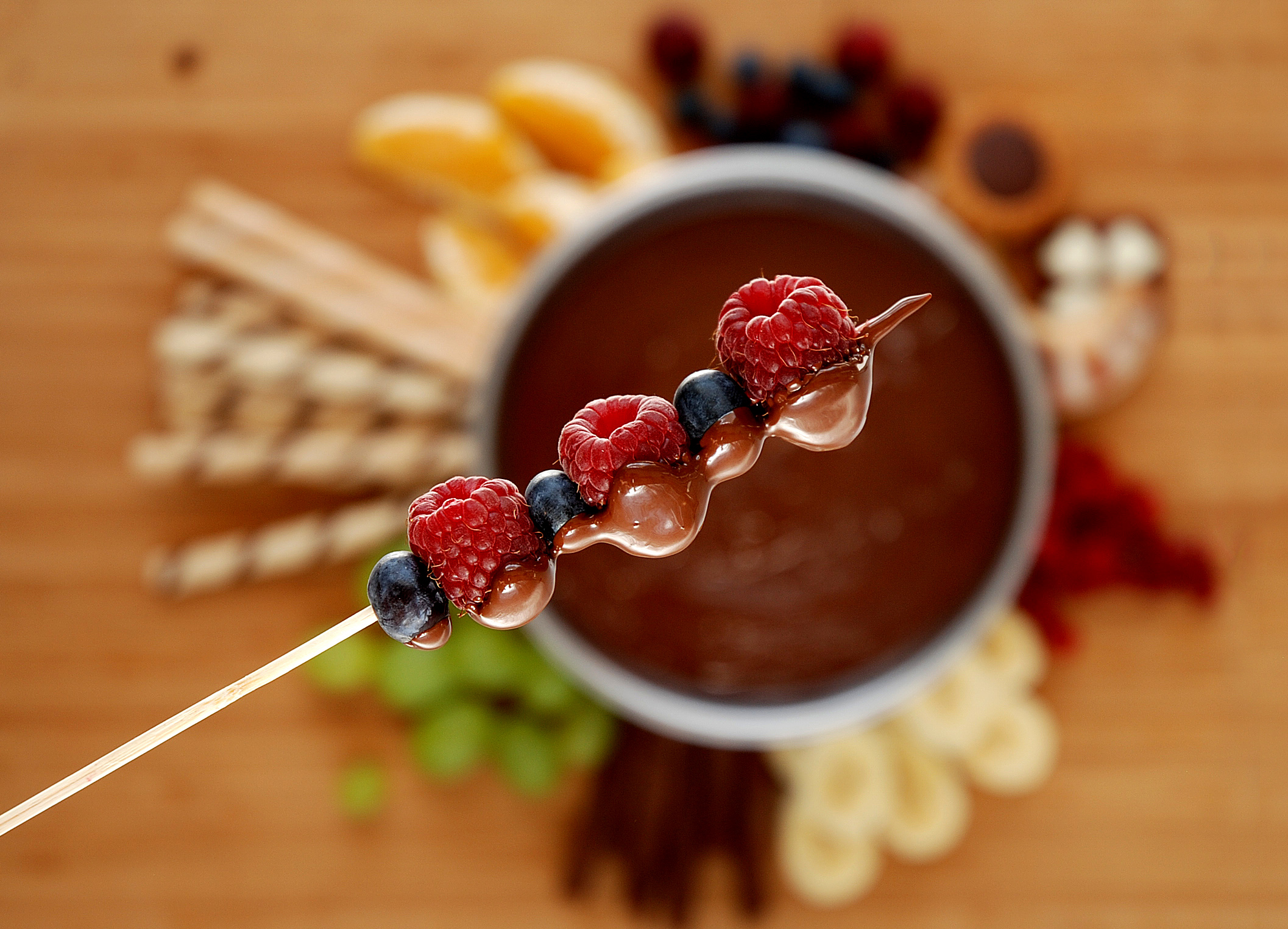 Chocolate fondue with fruit and shortbread and wafer roll mix
Ingredients:
dr Gerard Wafer Rolls
favourite dr Gerard shortbread
1/4 packet of butter
2 bars of bitter chocolate
favourite fruit
Directions:
Melt chocolate and butter in a water bath. Pour into a fondue dish, light a tealight underneath to keep the mixture warm, let it stay warm all the time. Stick your favourite fruit chopped into smaller pieces on toothpicks and dip in chocolate. Dip wafer rolls in melted chocolate. Alternate in having once a wafer roll, and once a piece of fruit.