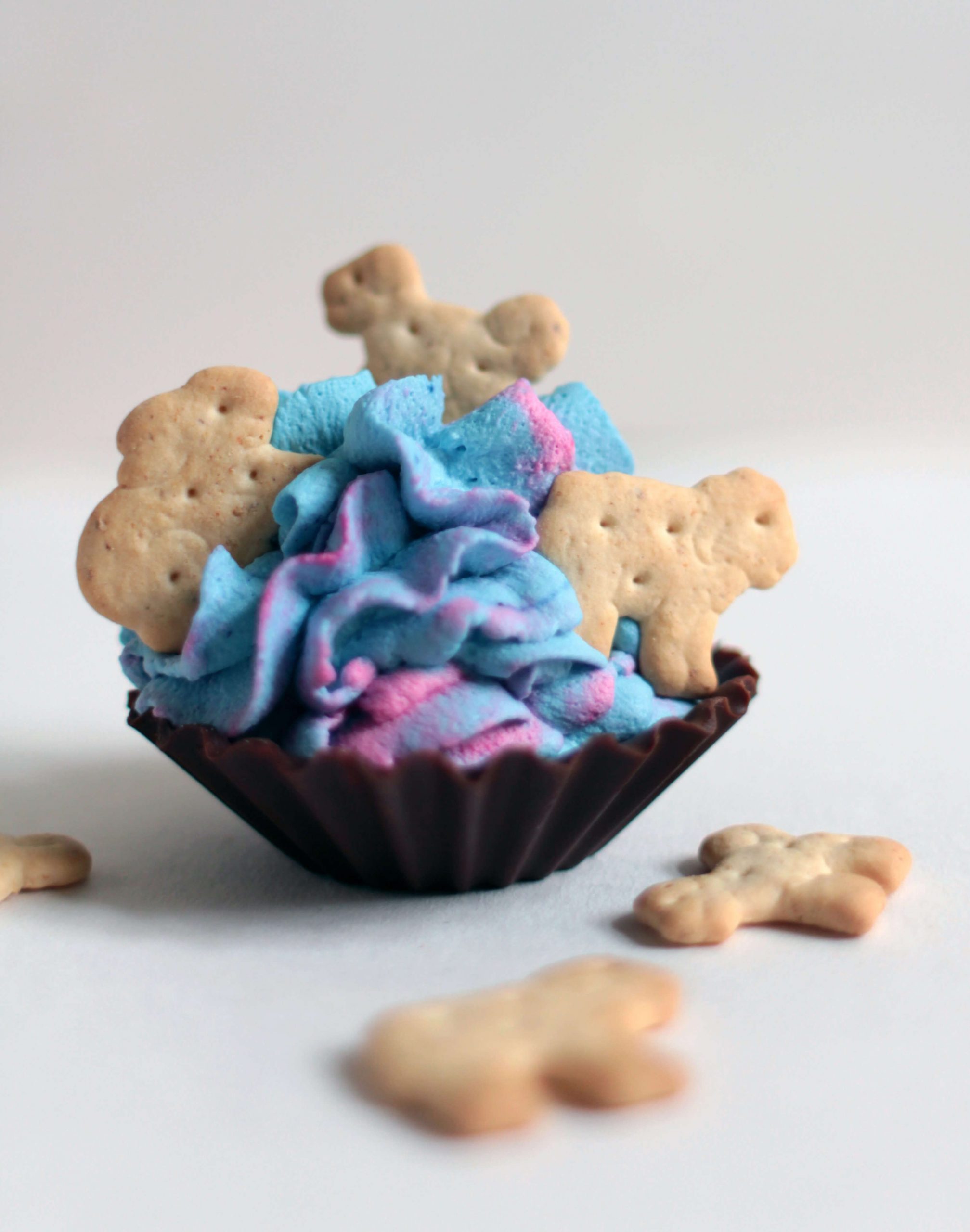 Chocolate baskets with colour filling
Ingredients:
150 g chocolate (half bitter and half milk chocolate)
200 ml heavy cream (30%)
2 teaspoons powder sugar
food dyes
dr Gerard Animals
Directions:
Melt the chocolate in a water bath. Pour it into moulds and refrigerate. During this time, beat the heavy cream and, at the end of beating, add powder sugar and food dyes. Take the moulds out of the refrigerator, then carefully remover the chocolate shapes from them. Decorate the chocolate baskets with whipped coloured cream and Animals animal biscuits.