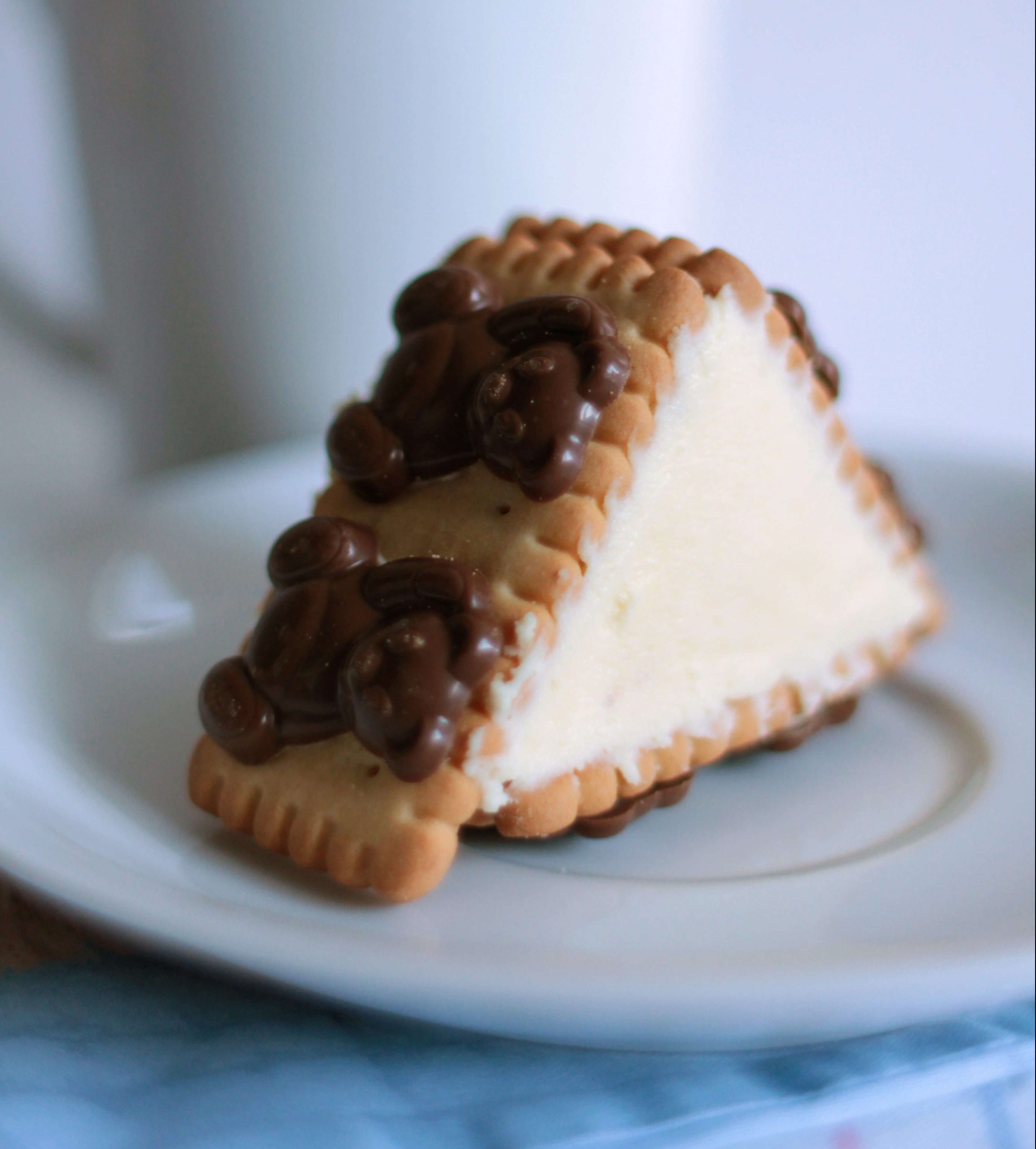 Chocobears biscuit cottage
Ingredients:
1 package dr Gerard ChocoBears
200 g smooth cottage cheese
2-3 teaspoons powder sugar
40 g butter
Directions:
Beat the butter until it becomes fluffy, add sugar while continuing to beat the mixture, then add the cottage cheese and blend thoroughly. Allow the mix to cool until it congeals. Arrange the biscuits on the outside to form triangles with sweet cottage cheese filling.