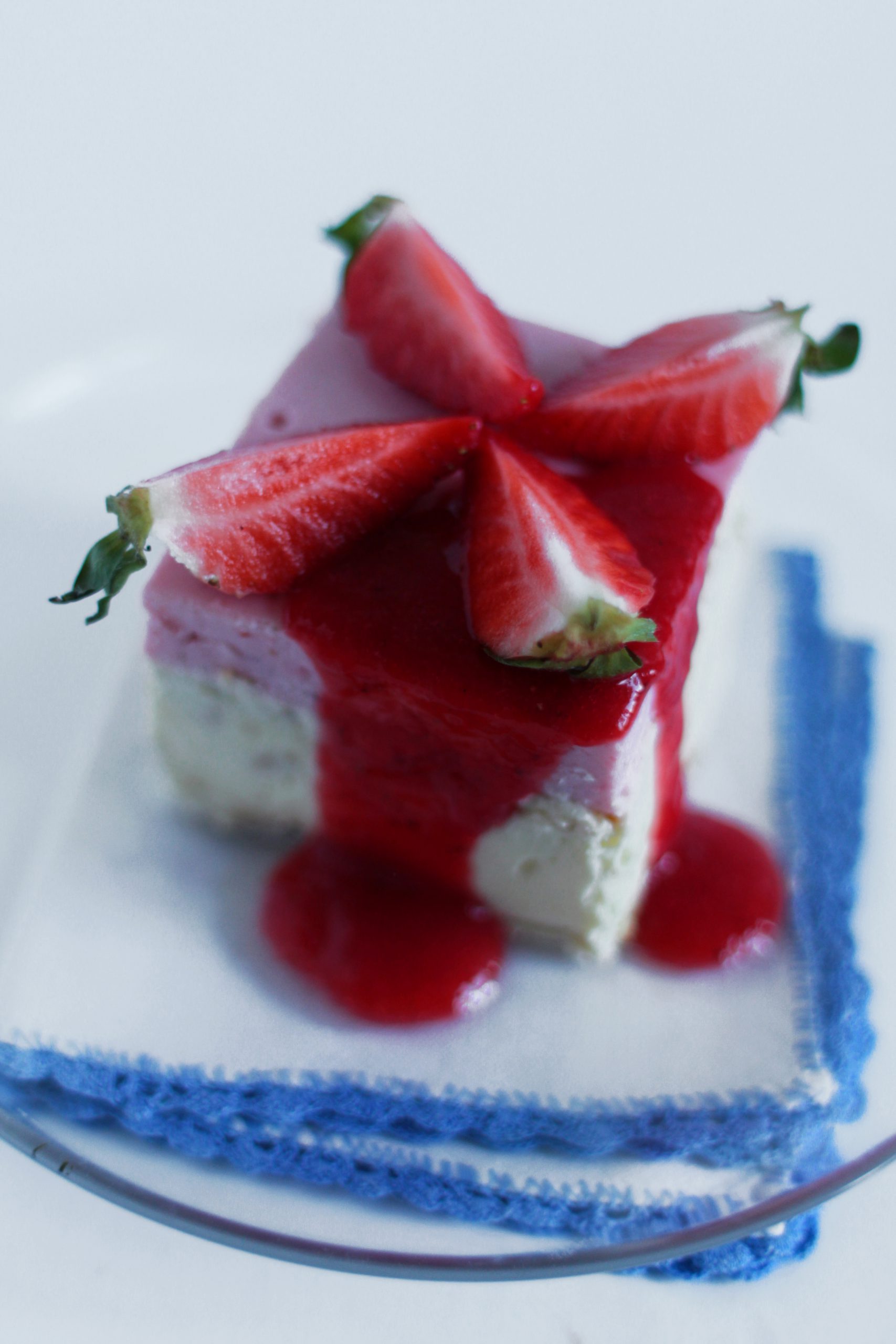 Cheesecake with pink strawberry mousse
Ingredients:
Cheesecake:
1 kg thrice-ground whole-fat cottage cheese
1 cup sugar
vanilla sugar
2 packets of vanilla pudding without sugar
1 cup milk
4 eggs
100 g butter
dr Gerard Butter Leaves cookies
Mousse:
1 packet strawberry or orange jelly powder
2 teaspoons gelatine powder
1/2 kg blended strawberries
300 g Greek yogurt
Directions:
Cheesecake:
Melt the butter in a pot, then add the sugar, vanilla sugar, cottage cheese and eggs WHILE MIXING ENERGETICALLY THE WHOLE TIME! (you may use a mixer if lumps form)
At the end, add the pudding mix dissolved in milk to the boiling contents of the pot, continuing to mix.
When the mix reaches a boil again and begins to thicken, take it off the burner (it will congeal after it is refrigerated for a while!). Cover a cookie sheet with baking paper, then place the crumbled cookies on it. Pour the partially cooled batter into a mould, then sprinkle the crumbled cookies on it and weight it slightly.
Allow to cool fully.
Mousse:
Dissolve the jelly powder and gelatine according to the instructions on the packets, but reduce the recommended amount of water by half, then wait until it cools down.
Combine the blended strawberries with the yogurt, then add to the fully cooled but still liquid gelatine and mix thoroughly. Pour onto the cooled cheesecake and refrigerate overnight.