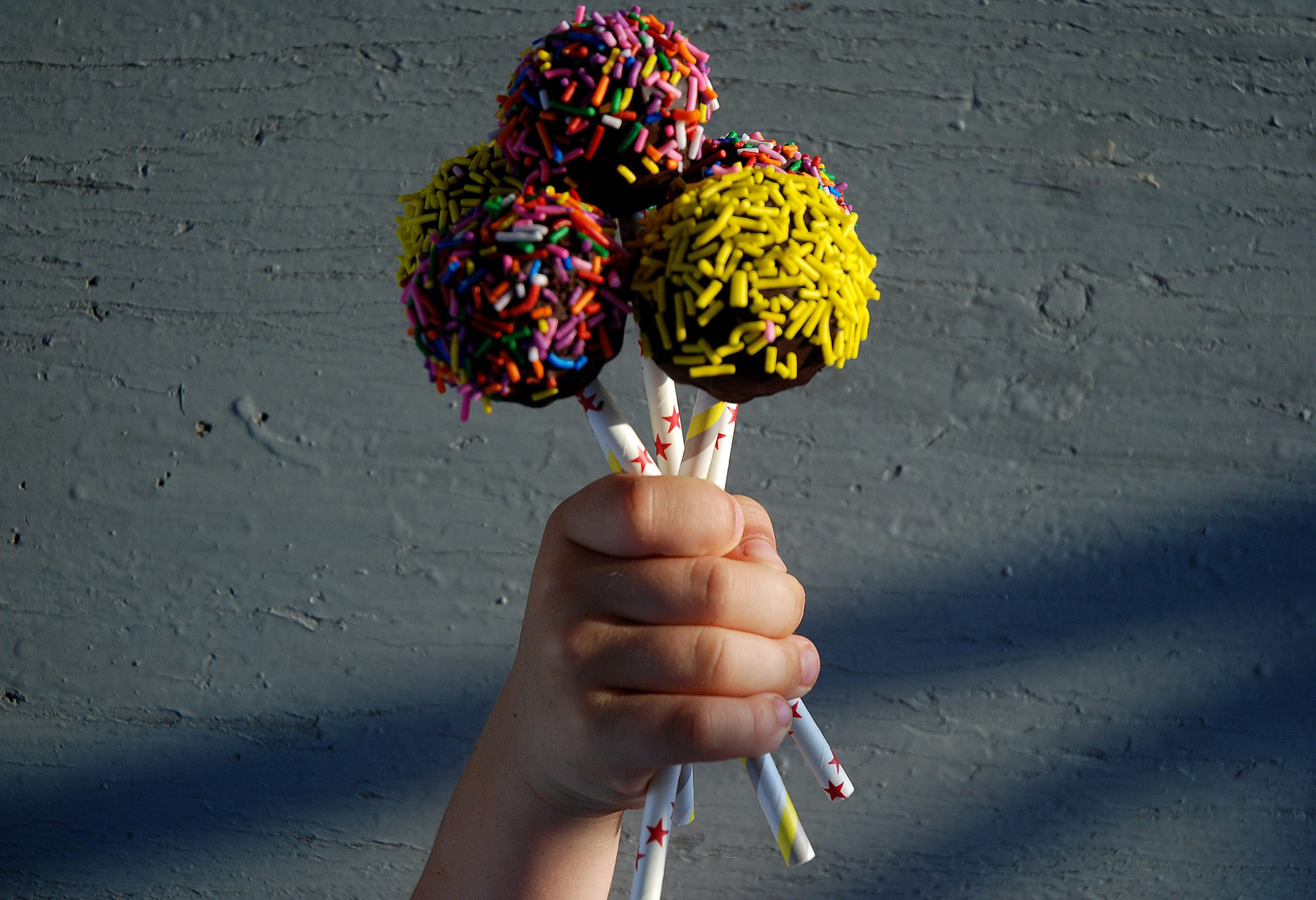 Brownie ice creams with crunchy masterwafers bits
Ingredients:
dr Gerard MasterWafers (assorted flavours)
4 eggs
1 glass sugar
2 bars bitter chocolate
3/4 packets of butter
1/4 glass sugar
6 tablespoons bitter cocoa
pinch of salt
2 tablespoons Mascarpone cheese
bar of white or bitter chocolate
sprinkles, desiccated coconut or chopped raisins and nuts for decoration
lollipop sticks (or long wooden skewers)
Directions:
Melt butter in a sauce pan with 2 bars of bitter chocolate and leave to cool down. With a mixer mix eggs with sugar at high speed until the mixture is white and fluffy. Then add flour, cocoa, salt, reduce mixer speed and continue mixing until all ingredients form a smooth mixture. Add melted butter with chocolate to the mixture and continue mixing until smooth.
Pour dough into a baking sheet lined with baking paper and bake for 25 minutes in 180 deg. C. When it is ready it should be crunchy on top, with a slightly moist crumb. When it cools down, transfer into a bowl and add Mascarpone cheese and crushed MasterWafels. Knead into a smooth paste. Form small balls and arrange on a baking sheet lined with baking paper and then put into the fridge for ca. 1 hour. In a water bath separately melt chocolates (when white chocolate has melted you need to stop heating it, since it hardens). In each cooled down ball stick a stick earlier dipped in chocolate – this will make it stick firmer, and place again in the fridge for ca. 30-40 minutes.
Melt chocolate again and prepare sprinkles in bowls or on saucers. You might also want to use tweezers to decorate the lollipops with precision.
Pour chocolate over each lollipop (use a broad, non-serrated, round tipped knife) and place sprinkles on the still wet chocolate.
Finished lollipops place in glasses and put into the fridge for another hour.