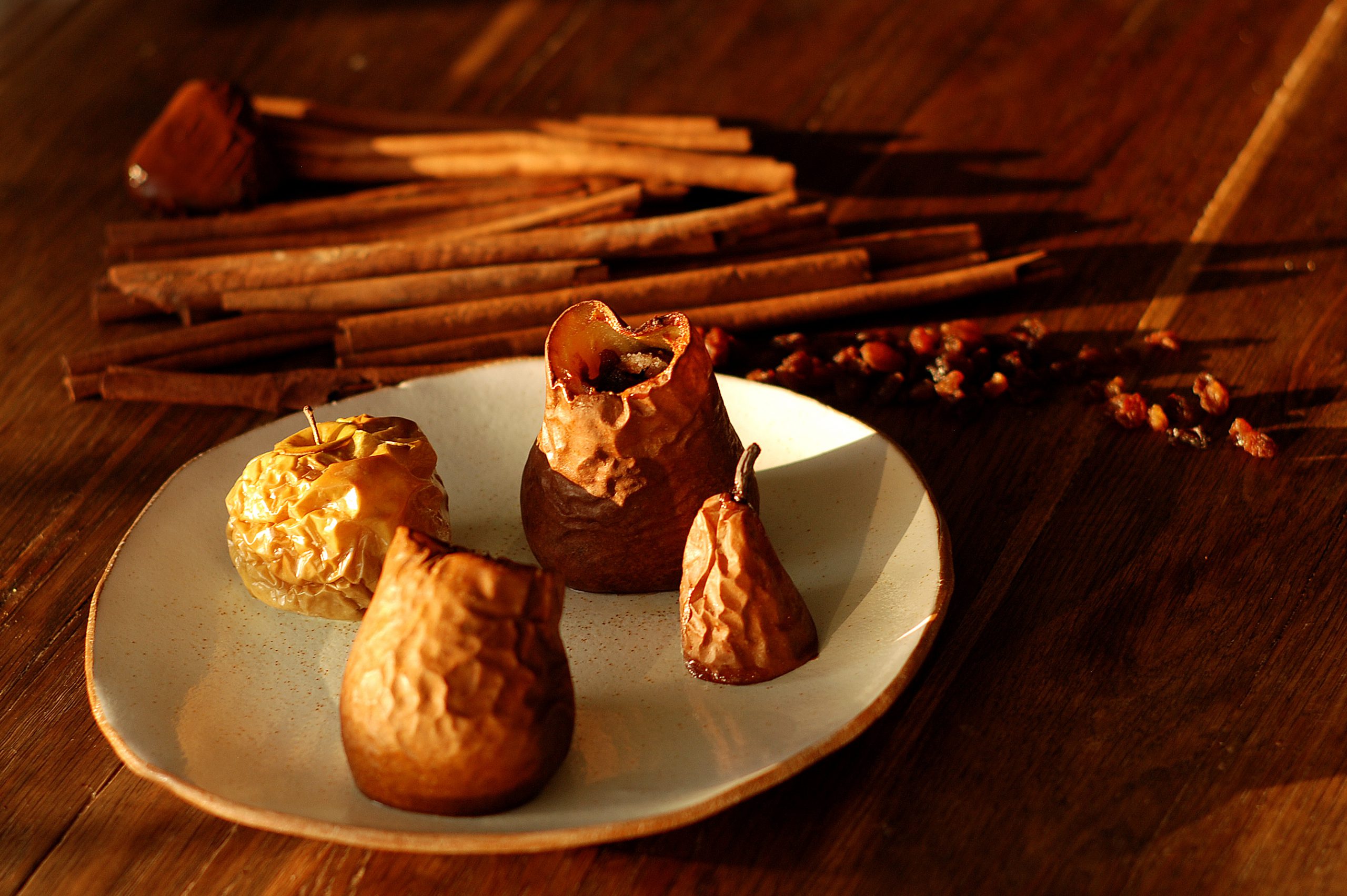 Baked fruit with gingerbread
Ingredients:
dr Gerard Gingerbread
2 pears
2 apples
a handful of raisins
cinnamon
3 tablespoons brown sugar
2 teaspoons butter
Directions:
Cut the pears and apples in half and core them using a vegetable peeler. Mix sugar with cinnamon in a bowl and add finely crushed dr Gerard gingerbread.
Fill each fruit with raisins, sugar with cinnamon, a little butter and crushed gingerbread.
Place stuffed fruit on a heatproof dish, with the filling facing up. Bake for 15-20 minutes in 180 deg. C.
Serve hot with a spoonful of whipped cream.