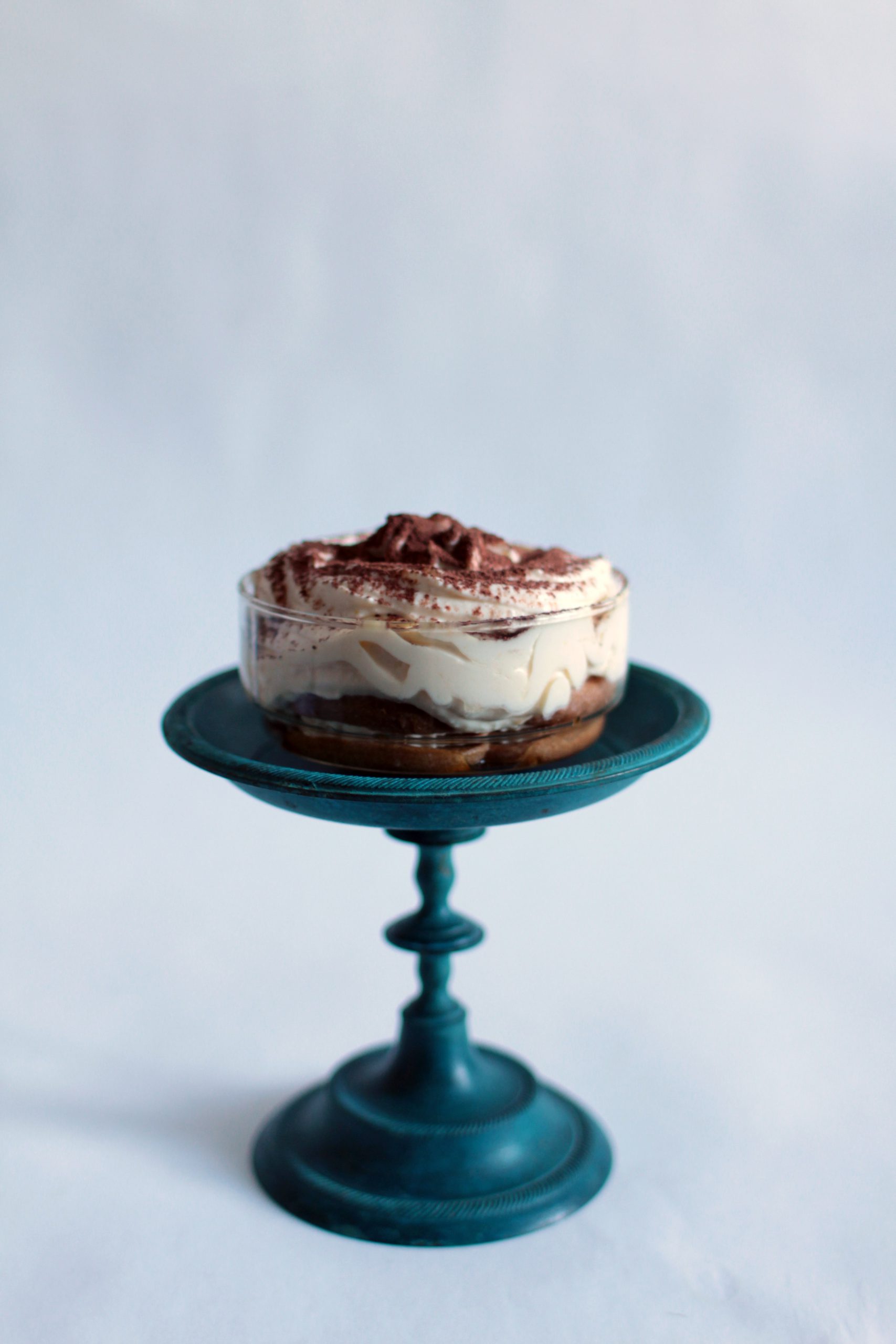 Ingredients:
Filling:
250 g mascarpone
3 eggs
2 teaspoons powder sugar
pinch of salt
additionally:
bitter cocoa
amaretto
1 cup freshly brewed instant coffee
dr Gerard apricot-cream sponge cookies
Directions:
Filling:
Divide the yolks from the whites. Beat the whites together with a pinch of salt. Then gently beat the mascarpone. Beat the egg yolks and sugar in a separate bowl, then add the mascarpone while mixing the whole time. Carefully add the egg whites at the end.
additionally:
Add amaretto to the coffee after it cools down.
Add the following to prepared bowls: the sponge cookies soaked with coffee and amaretto, the filling, a pinch of cocoa, more sponge cookies, filling. Decorate with cocoa.